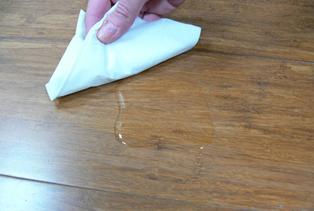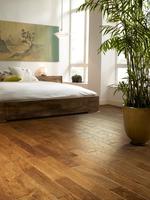 There are several flooring products on the market today that claim to be waterproof. There are even more products that claim to be moisture-resistant. A moisture-resistant floor covering is a good thing, and so are waterproof products, but it is important to consider that these products do not make your subfloor waterproof. There are several things to understand about these products so that you don't feel cheated if the claims of the manufacturer do not give you the protection you thought you were buying with your new floor covering.
In 15 years of working closely with insurance and restoration companies, I get the same question over and over from people who have experienced a flood in their home. The question they ask me is "how can I keep this from happening to me again when my pipes break?" My best answer is to be sure you do not to skimp on your insurance coverage. Get with your insurance company and be sure you have replacement costs coverage instead of depreciated costs coverage. It is better to spend a little extra on your insurance premium than to buy a waterproof floor.
Rooms are different shapes and sizes, but they have one thing in common – they all have edges. So, if you have a waterproof floor covering, and a broken pipe creates a swimming pool in your house without your permission, you will have water damage at the edges of the room. Since your waterproof floor is doing its job, it sends the water to the edges of the room, thus getting underneath your waterproof floor. If the subfloor is made of wood, the water will find its way there over the edges and cause a need to have some, if not all, of it to be replaced. While the product above is waterproof, wood subfloor is not. The end result is you having to file an insurance claim to replace your floor. You might think that the insurance or restoration company would keep your flooring and re-install it, but that is not how it works. Used floors don't get re-installed.
If you are considering a waterproof floor in known "wet" areas, like around a hot tub or sauna, be aware that having a waterproof floor in those areas would produce an environment ripe for microbial growth. Even if your flooring is on a concrete slab, if you did have a pipe break and flood your home, the waterproof flooring would need to be removed to be able to dry the concrete subfloor properly before installing a new floor. The closest thing to a true waterproof floor covering is having ceramic tile on a cement slab. And since people do not like that combination in every room of their house, you might as well consider the moisture-resistant floor coverings as an option when you choose your new floor.
Even though you may still want to purchase the waterproof flooring, I would like to build the case that you may only need a moisture-resistant floor covering. Water-resistant flooring is all you need for daily life – spilling 2 quarts of Kool-Aid or when your new puppy gets excited – those are the fingerprints of life that can be wiped off. Waterproof is not necessary for those things. Hardwood floors, specialty carpet, vinyl and tile can all withstand those daily challenges.
If you are in the market for new flooring, check out some of these great moisture-resistant and waterproof flooring choices from Shaw:
WATERPROOF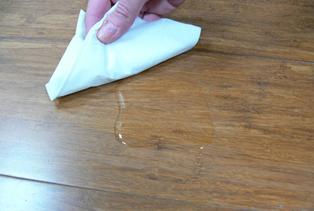 Floorté™ is the line of luxury vinyl (also called "resilient flooring") that is strong, durable, flexible and waterproof. You can get a wood look that authentically emulates the particular species and style of real wood.
LifeGuard is waterproof-backed carpet with a lifetime warranty. It is marketed under the "Life Happens" branding because it is designed to handle the everyday spills and thrills that take place in people's homes. Shaw's R2X is one of the industry's most innovative stain and soil repelling systems.
MOISTURE-RESISTANT
Laminate with VersaLock AG and LocNPlace floors resist moisture. These flooring systems do not need adhesives and can be walked on right away without needing time to cure.
Epic Engineered Hardwood has a greater density and is a product that doesn't expand and contract as much as other wood flooring when the seasons change. It is very friendly to the environment at it takes 50% less newly harvested wood to manufacture.
Moisture-resistant and waterproof products are good things for consumers. Since it is virtually impossible to make every floor in your home waterproof, you won't have to feel limited in your new flooring selections. You can shop with confidence, knowing that moisture-resistant floors are as viable an option as waterproof products for normal living.
Paul Prince is President of DOOR TO DOOR FLOORS, INC., a shop-at-home carpet & flooring dealer in Columbia, SC, and has 25 years' experience in the flooring industry. His company has been awarded the Angie's List Super Service Award for the last three consecutive years as a result of his company's commitment to excellent customer service.